The defence secretary Gavin Williamson is reportedly "horrified" at the extent of proposed cuts by military chiefs that would see Britain's army pared back to numbers not seen for two centuries.
A budget shortfall of around £20bn has forced the hand of the Ministry of Defence to propose cuts over the next decade.
Plans include losing 2,000 Royal Marines through combining them with elite paratrooper units, cutting 1,250 airmen and shedding about 11,000 soldiers, the Times reported.
That move would reduce the army numbers to fewer than 71,000, the smallest since the Napoleonic wars.
A Whitehall source told the paper: "He did not think any were acceptable. It would put the armed forces in a difficult position in light of the international threat level."
Under threat are nine Royal Navy warships, seven Type 23 frigates, 100 helicopters, a fleet of Wildcat aircraft and the Apache force. Another cost-saving move would be merging 3 Commando Brigade, which uses Royal Marines, and 16 Air Assault Brigade that uses the parachute regiment, which may leave Britain vulnerable in long campaigns.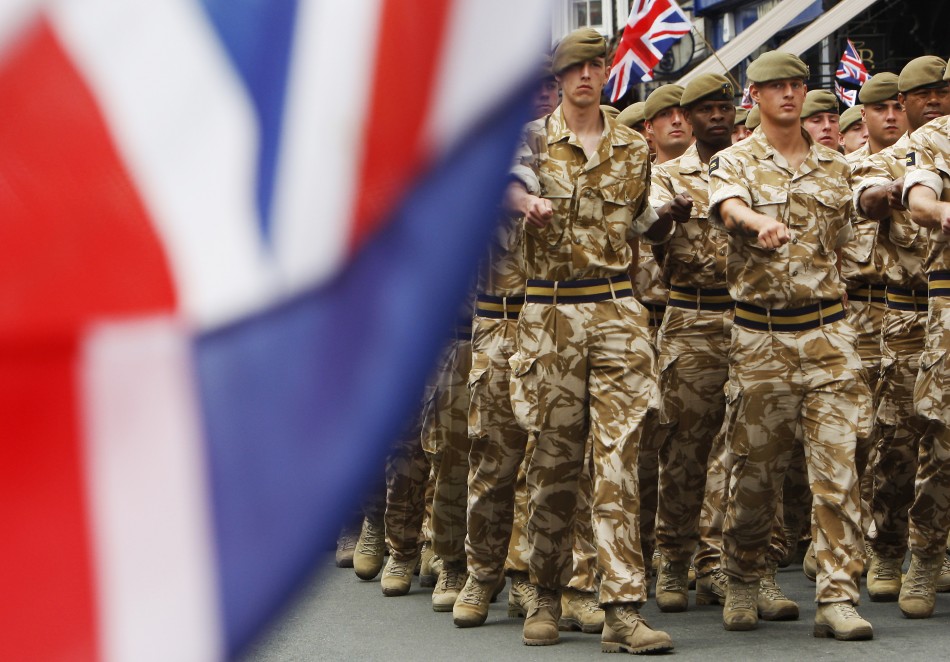 Kembali lagi bersama AKU dalam laporan berita yang kami terima, berita kali ini adalah Defence Secretary \'horrified\' At Military Cost Cutting Plans That Would Leave The Smallest British Army Since Napoleonic Wars.